USA PROGRAMS
TOURS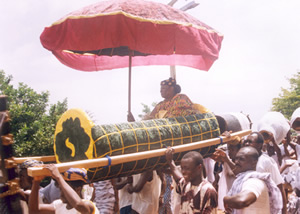 StarSpirit International Inc. specializes in tours to Ghana, Africa. Those who engage in philanthropy, fundraising, or community service to benefit the people of Ghana, Africa may enjoy opportunities to deliver the goods collected to Africa via a tour to Ghana. They may also visit those who have benefited from their donations and see with their own eyes what has been accomplished through sharing, giving, and achieving unity-Biakoye.
StarSpirit International, Inc. has been conducting tours to Ghana since the organization's inception in 1999, gaining special expertise in providing "extraordinary" tours that provide intimate contact with indigenous Africans and authentic traditional culture successfully preserved in remote mountainous regions and the interior of Africa. Such tours include orientations that serve to prepare those who are new to travel to Ghana, Africa with regard to what to expect, as well as how to adhere to important traditions and protocol so as not to offend the indigenous people or harm their natural resources. We also provide orientations for other tour groups being guided by other agencies, as a special service available upon request for consultation. Contact us if you are interested in either our tours or orientations.
Our 2007 tour to Ghana takes place late September - early October for 12 exciting days!!